Hi everyone, today I'm going to be talking about school! I am going to be showing you guys work that I did very well in for all the core classes/ Language Arts, Science, Math, Social Studies, and one resource class.
In Language Arts class I'm going to be talking about my Wordly Wise test 3, I got 97% on it! We had to learn about 15 – 20 words and find synonyms about it, antonyms, and use it in complete sentences. I Studied super long for this test because I knew most of the words and if I failed this test I would've been very disappointed in myself. For example one of the words is heed and it means to pay attention to and one of the questions was:
The answer was C because that's the answer that matches the best with the word heed.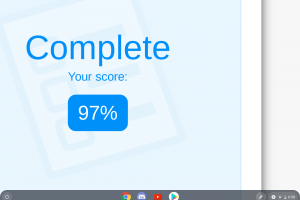 For Math, I had this homework assignment called Math Magazine. In Math Magazine I am given a magazine with articles about events, but after you read the article there are questions related to the article and about math. So in this worksheet, there were 10 questions and I'm not sure if I got one wrong because I forgot to round to the nearest tenth and my teacher crossed out the number that wasn't supposed to be there. She didn't put an X mark next to the number so that's why I'm not sure if it's wrong. Also because if I got one wrong then that would put me to 90% which would be an A-, so that's another reason why I think that my answer is correct.
    In Social Studies I had this project where I had to do some research on a famous person names Donatello! In this project, I had to write who he was, what his contribution to the Renaissance was, an example of his work, and what we can learn from him! This project took me about five days to make because I had to do some really deep researching to find this information. I was surprised when I found out that Donatello invented a technique for making a beautiful sculpture! Here is my
project
     In Science class, I just had to do some research in DE on atoms, DE stands for Discovery Education. In DE I had to learn how to build an atom, the number of protons is in an atom, the number of neutrons, and a number of electrons. I also learned what all the letters stand for, it stands for an element! For example, H stands for Helium and C stands for Carbon, I now know the number of neutrons is in each element!
    Now, the resource class I'm going to be talking about is Music. In music, I had a partner to work with and we created a song named "Depressed Cats"! It was hard figuring out the lyrics for it but eventually, we did it. So, I was singing and my partner was playing the music on a Piano! I had to figure out the lyrics and find out what key my partner should play while playing with her right hand. I got an A on this project!